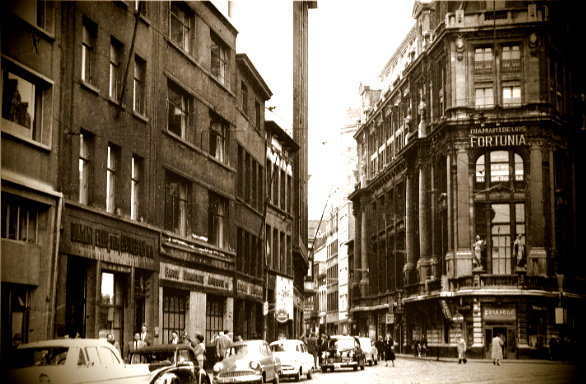 Since 1948, when Armand Frohmann founded Frohmann jewelers in the beating heart of the diamond center in Antwerp, our brand and products are renowned for the outstanding quality of jewelry manufactured in the traditional way, with a little creative twist.
At Christies and Sotheby's you will find pieces from our collections that are acclaimed worldwide for their high quality and precision;  we are also  proud to have many royal families as clients of Frohmann.
In 2005 Frohmann was acquired by Group Finkelstein ( est . 1896 ) amongst other things, the group is  renown for it's unique quality and purity and accessibility  of diamonds  both rough and polished.
Today the Frohmann brand is led by Philippe Finkelstein  who mixes his high knowledge of craftsmanship and diamonds  with an innovative touch unseen till today.
Brands such as Cartier,  Baume & Mercier and Chanel  trust Frohmann since decades with  the distribution of their watch-collections.
Prestige and respect of the traditional craftsmanship in it's highest level is our standard.  You will experience that by our personalized services and in the smallest details of our products and collections.
Technologically we keep up to date and were are very alert when it comes to design and production. 
jewellery is all about emotions. a piece could represent : love, appreciation, honor, remembering, memory etc. but it never represents hate nor trauma . jewelry is all about emotions, positive emotions!
At Frohmann we understand that, at Frohmann we strive to represent your positive emotions.
Our store combines prestige and discretion. We would be pleased to welcome you after taking an appointment, so that we can offer you the time and the service only you deserve. 
But don't worry, appointments are not mandatory; In case you are in Antwerp for a day, don't hesitate to visit us without appointment, our team will be pleased to help you!